Jay Gogan
Guitar, Mandolin, Baritone guitar, Bass and other things that have strings on them.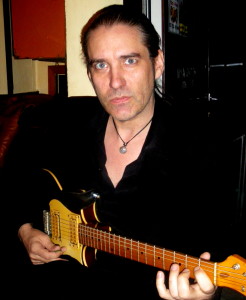 Jay has been performing and teaching music for over 30 years, and has been fortunate enough to play all over the world . He has played in many different groups  and in many different styles, including blues, funk, afrobeat, celtic, r&b, rock, and more.
Bio
Currently based in Europe, Jay lived and played for 30 years in NYC.
Here's a short list of some Groups and artists Jay has performed with.
Shanna Waterstown
Justina Lee Brown
Georgia Ciavatta
The Healers!  – Featuring "Thomas Bucknasty"
Bigger Than A Breadbox
X-Members
Akoya Afrobeat
Zozo Afrobeat
Kyoti
Root Down
The Gus factor
Alex Bianchi and L'homme des Tavernes